The Story Behind The Sitting Room Nest Boxes
Every year, I look forward to Spring as it means another round of nesting in both my garden and at Yew View, the seven-acre site I manage in Worcestershire.
I have had nest boxes in my garden for as long as I can remember, but about ten years ago, I got my first camera nest box. This basic box, with a pretty fuzzy internal image, showed me the inside of my nest box via being plugged into a small portable TV I had in my kitchen. I was hooked! I spent a lot of time watching the empty interior of the box before a blue tit family started nesting and that was the start of my obsession!
Goodness, how things have changed in those ten years! Technology has moved on a pace and now the images I am capturing bear no resemblance to those achieved a decade ago. Now we don't even have to wire it into our TV… we can connect to an app and view it via our mobile phone!
My nest boxes all have HD cameras inside that are cabled back to a central computer, where I monitor and record the footage. I have filmed and documented the nesting of blue tits, great tits, blackbirds and a variety of other species lot and lots of times, yet I never tire of being a part of this wonderful story!
This year, I wanted to try something a little different. After the success of some of my more novel projects using doll's house furniture in mammal boxes and at feeding stations, I wanted to create something for my nest boxes.
I had an image in my mind of a blue tit nesting in, what looked like a sitting room. I remember seeing a picture by photographer, Charlie Hamilton James, where he had done a similar thing. In order to create such a scene, I would need a box that was able to accommodate these extra items, as well as the camera, without compromising on the nest space or affecting the nesters in any way.
Friend, Tom Firmstone, built me a couple of boxes, based on my new nest box designs and I started to experiment. Looking through my favourite online store, I chose a small selection of doll's house furniture that I felt would provide me with enough to make it look homely, without infringing on the space too much. I chose a bird-themed wallpaper as well!
I design this kind of set-up as it gives me the chance to engage with a whole new audience, maybe some who would not usually watch a nest box camera live feed. A scene like this can capture the imagination and give me a platform on which to excite and enthuse people about the wonderful wildlife that is right on their doorstep. I do a lot of work with young people and this can be a superb way of engaging with children… although adults get just as excited, to be honest! The birds do not know what the items are and, in the wild, they will come across all sorts of shapes, colours and materials in natural nesting spaces.
Mounting the camera inside the box, I started to play around with the positioning of the items. I do all of this up in my office, with the camera all connected to the PC so I can see what the image looks like.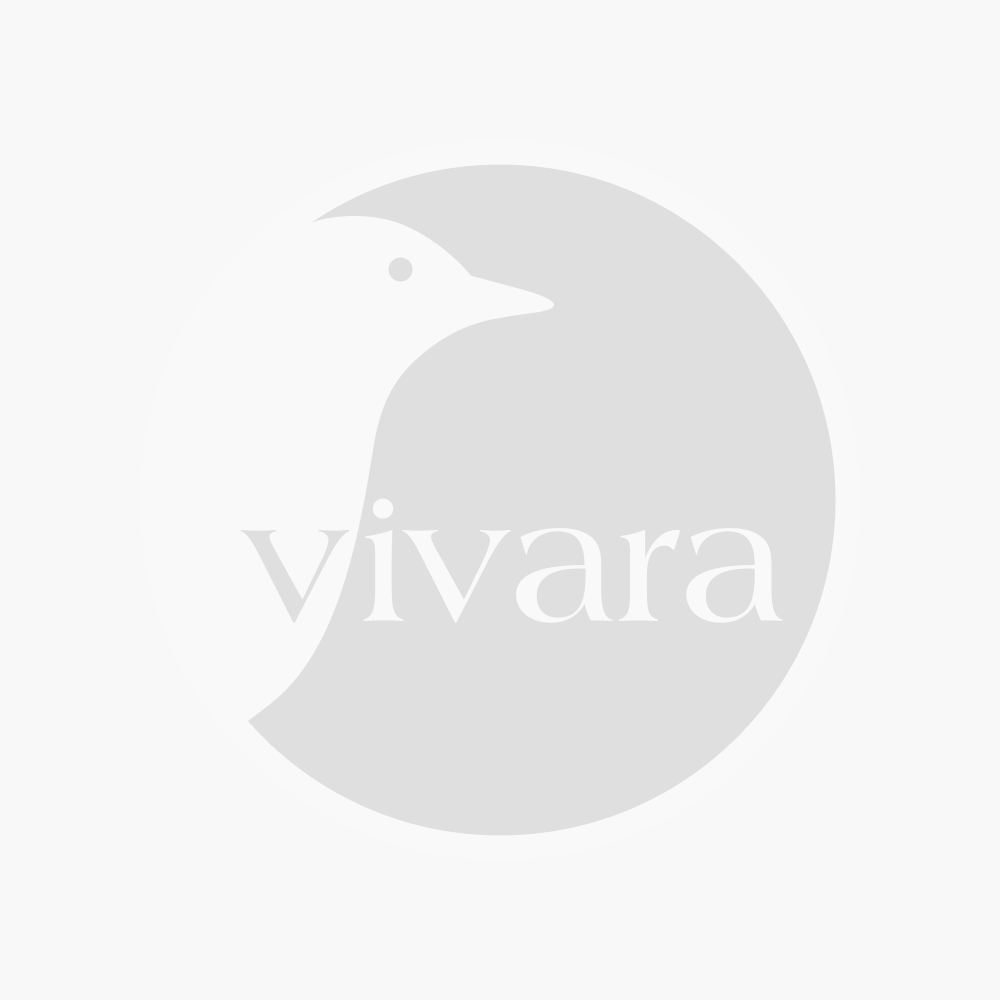 I created two different set ups and, once I was happy, I glued everything securely into place.
My nest boxes are all lit by a tiny LED unit attached to a light sensor. When it gets light outside, the internal lights come on and when it gets dark, they turn off. The birds seem unaffected by these little lights and it gives me a much clearer image from the camera.
Once everything was wired up, it was time to set them up in the garden. I mounted them at opposite ends of the garden. One is on a tree near my greenhouse and the second is up on the side of my house where some blue tits had been checking out some holes.
Then, it is a waiting game!
As I write this, I have had interest in both boxes. The garden one had 'peepers' as I call them, within a few days. This is when they first peep into the box; often just for a fraction of a second.
Gradually, they build up confidence and actually enter the box.
They can then spend a while, in and out, looking, pecking and investigating the space. Once they start fluttering their wings in the base of the box, you start to get excited, as this is the birds checking it out for size. This wing fluttering is what they do once they bring in materials, as it starts to create the nest and nest cup.
We will have to wait and see what happens and whether we get nesters this year. If not, then we'll try again next year, but so far, it's looking promising… fingers crossed!